4 stroke cylinder head center
Duncan Racing International has over 90 years' experience in the ATV/Motorcycle industry performing some of the finest quality cylinder head work in the country.
DRI has extensive experience building Full Race Heads for all clients worldwide. In almost all types of use; MX, Desert, Sand, Drag Racing, XC, Dakar, Ice..done it all.
DR accepts heads shipped in from all over the world, DR has vast experienced with communication and shipping to countries around the globe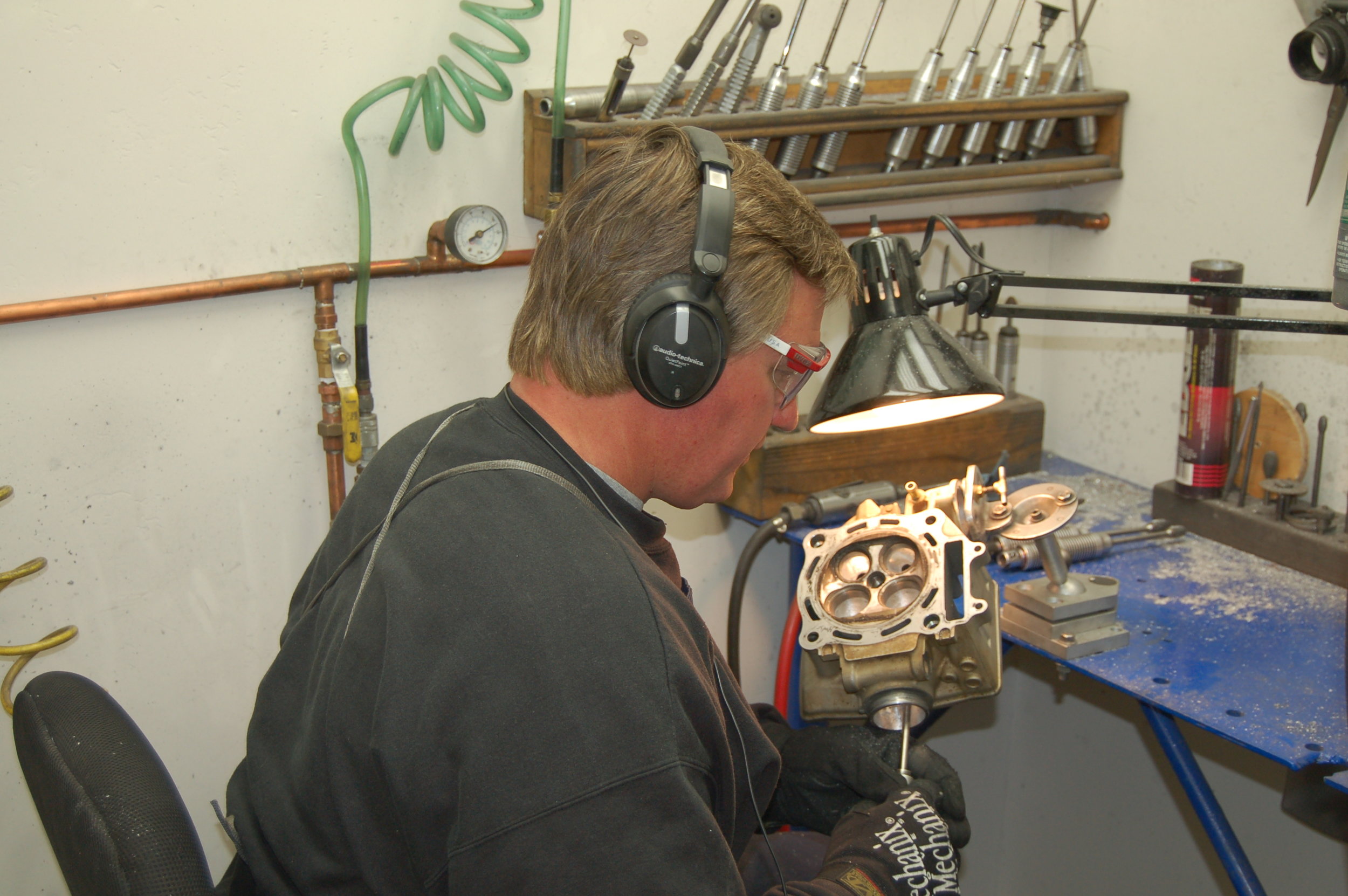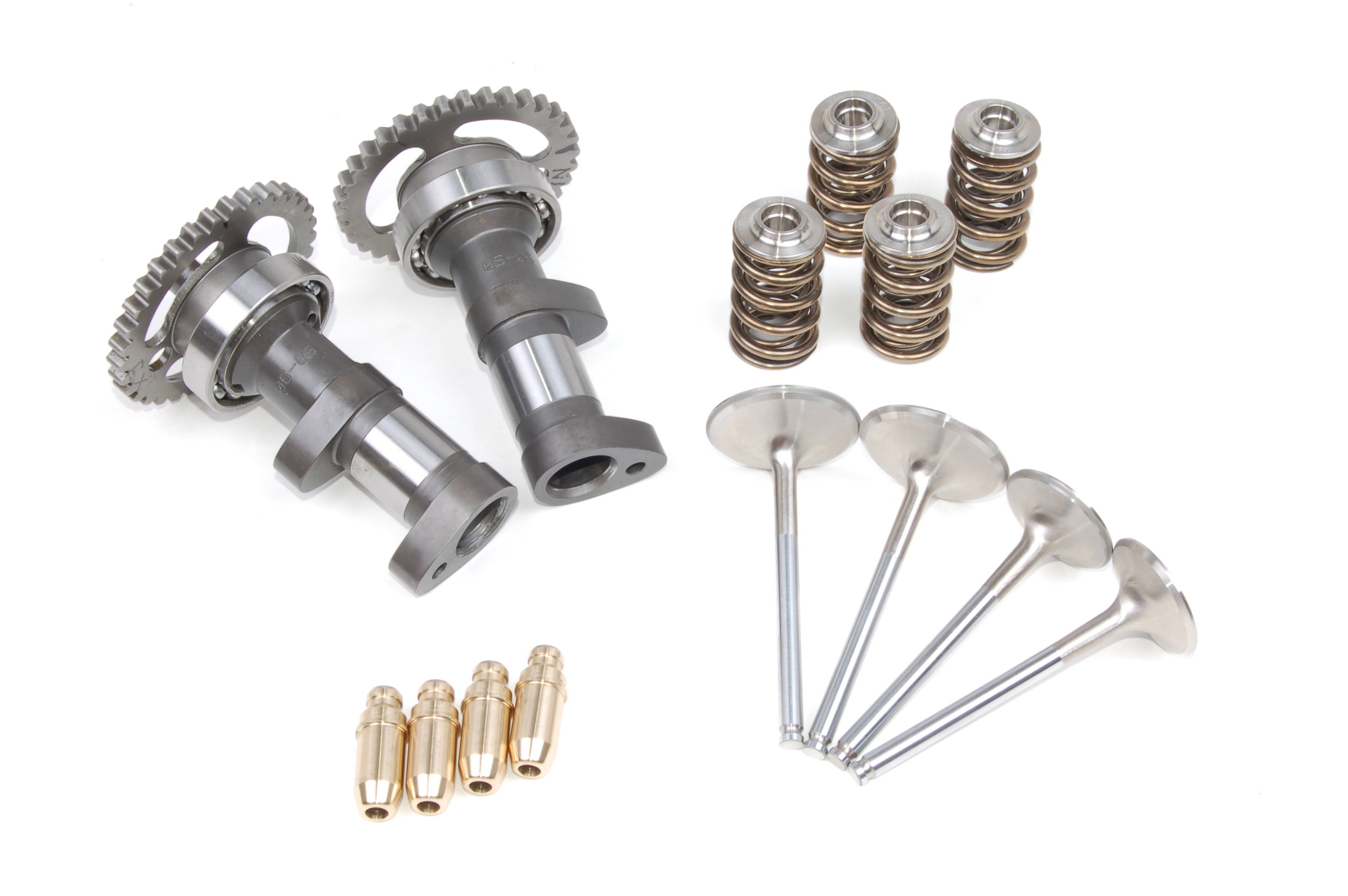 DRI Offers Extensive 4-Stroke Cylinder Head Services
· Head Porting * SERDI Valve Seat Machining
· Seat Repair & Replacement * Guide Removal/Replacement
· Welding & Repair * Stock Head Rebuilds
· Valve Lash Shim * Valve Resurfacing
· Flow Bench Testing * Valve Spring Testing
DRI OFFERS Complete RACE PROVEN Cylinder Head Packages
DRI has nicknamed these packages "HP4 Valve Train Kits" each package is composed of matched components of the highest quality designed to work together for MAXIMUM PERFORMANCE and RELIABILITY.
HP4 Kits include; DR Championship Proven Port Work, SERDI Valve Seat Machining, Oversized Valve Set (most heads), HP Valve Guides, Valve Seals, HD Valve Springs w/ti Retainers, High Performance Camshaft.
All heads are reassembled, valve lash is set (when possible). DR strives to return head "Ready To Bolt On" condition whenever applicable
DRI OFFERS CRYO Heat and Micro Polishing
DRI OFFERS Complete Line of 4-Stroke Valve Train Parts
· Over Sized Valves Stainless & Titanium
· Heavy Duty Valve Springs w/Chromalloy or Titanium Retainers
· HP Valve Guides; Bronze or Steel
· Hi Performance Camshaft; Billet and Hard faced
· Hard Faced and Reground Rocker Arms
· Large Inventory of Stock Valve Train Components for Stock Head Rebuilding
DRI OFFERS Complete STOCK REBUILDS for Most ATV/UTV and M/C Off Road Cylinder Heads
Clients worldwide ship their stock heads to DR for Complete Rebuild. DR performs complete teardown/analysis and contacts client with Rebuild Estimate. Once approved DR performs rebuild with same expert workmanship as used on their performance heads. In most instances head is returned reassembled, valve lash set and ready to install.
DRI OFFERS Complete Line of Performance Engine Components and Services
· Forged Pistons * Complete Engine Rebuilding
· Gaskets * Cylinder Boring and ReSleeving
· FB4 Tuned Exhasut * Cylinder Replating
· OEM Parts * Welding
· Crankshaftt * Crankshaft Rebuilding
· Rods * Head Resurfacing